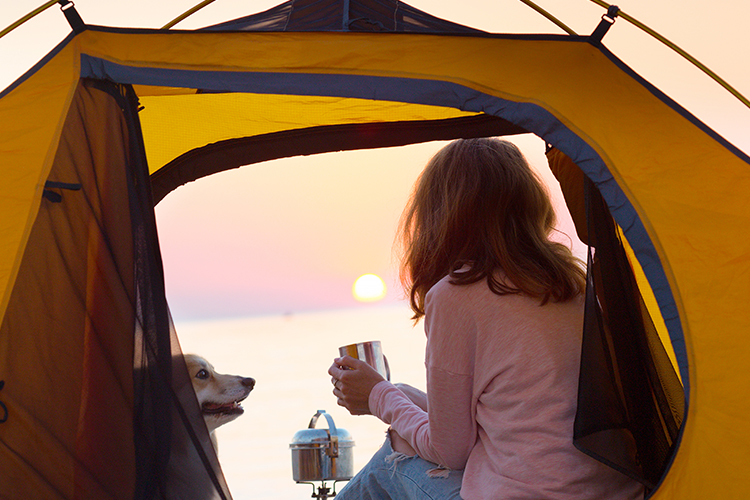 Why You Should Invest In A Camping Shelter to Improve the Quality of Your Event
A Camping shelter's aesthetic appeal, flexibility, and usefulness are all features that people appreciate. A Camping shelter is an excellent option in terms of marketing. A camping shade is frequently used as a marketing tool, and they come in a variety of shapes, sizes, and colours to suit your needs. 
You also have the option of customizing them. Many additional features make this Camping gear an excellent option for marketing your business or family gatherings at all events, including As a result, consider the following additional benefits of the Camping shelter:
Transportable:
The Camping Shelter is a fantastic option for any company that needs a lot of exposure. It's an appealing and cost-effective alternative to traditional, rigid showrooms. Wherever you travel, camping equipment should be readily accessible. They're also very portable as a consequence of this. As a result, camping shelters are an excellent choice if you take your business on the road and meet potential clients. 
Depending on the occasion, you may put up your Camping tent with sides for trade exhibitions, local markets or fairs, or even outside large retail malls.
 Camping equipment is also made to be light, easy to set up and fold up into a small package that can be easily transported. This is very useful for individuals who participate in fair markets and booths at different locations. To put it another way, a person may arrange and pull down the marquee according to their needs.
SIZE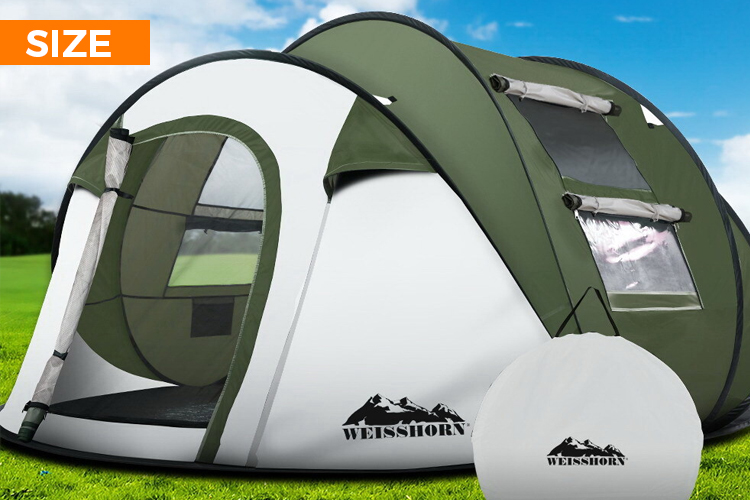 Consider how and where you'll utilize your outdoor shelter when it comes to size: 
How broad and long does it need to be for outdoor eating to accommodate your table and chairs?
How many chairs or picnic blankets would you want to be able to put underneath it?
How many coolers and bags do you need to keep in the shade for food and drinks?
It must be able to fit at the campground with your tent, vehicle, and other belongings.
For booths, it must fit in your venue, and it must be light enough for you to transport and put up yourself.
If you're considering purchasing a gazebo, consider the following:
Most gazebos feature movable legs that may be adjusted to three different heights to suit your requirements.
By erecting two or more gazebos, you may create a large covered space for gatherings.
Customizable:
Getting Gazebos and Marquees ensures that you have a suitable event venue. The versatility of this handmade Camping shade is its best feature. You may change the backdrop of the whole site to tableware from the camping equipment! Although certain changes may be found elsewhere, the options are restricted. Colours, furniture, tableware, bedding, and catering options are all available at Camping Shelter. 
You are free to dress and decorate your event as you wish. They are also inexpensive when compared to other services. Trade fairs offer a fantastic chance to expand your customer base. You may use a marketing strategy to set yourself out from your rivals. You may be able to get away with custom-made camping equipment. 
It will certainly set you apart from a sea of identical businesses using dull marketing tactics. You may make your Camping shade with shiny walls and a canopy. Printing eye-catching designs on your tent is also an option. Just don't go overboard with your brand's colours, or you'll wind up with a rainbow mess on your hands.
Simple to Set up and Locate: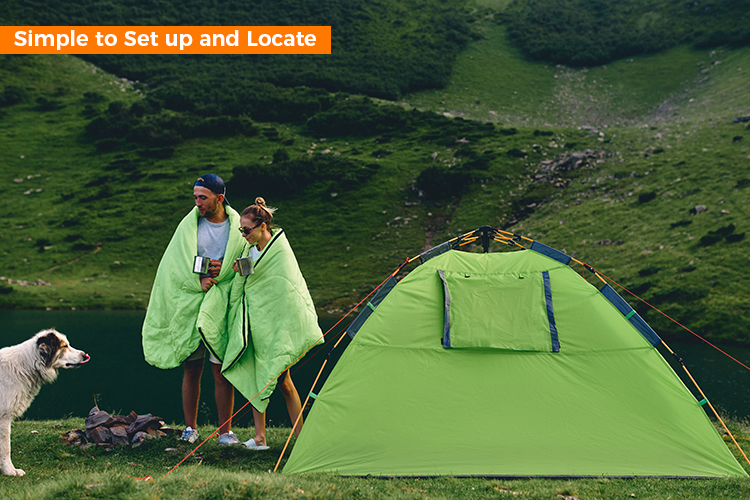 A Camping shelter is a major investment due to its diversity. With your Camping shelter on your sides, you can construct a motorized showroom. Please don't need any complex equipment or experts to build your Camping shelters quickly and safely. When you hire a hotel for any event, local needs such as size, décor, food options, and so on, you can quickly construct a piece of necessary camping equipment with the assistance of your squad. However, if you purchase a Camping shelter, you will not encounter the same issue. 
Marquees and Camping Gazebo offer a variety of options for you to choose from. Whether you want an open area with a few friends or a larger group, a Camping shade may be a good match for you. Tents may be built quickly and easily on a beach, a farm, or in your backyard! And a camping shelter is an excellent choice for important business events, exhibits, and other gatherings.
Cost:
The accessibility of this Camping shelter with Camping Gazebo is a major benefit. When compared to conventional locations, their costs are much cheaper. There are no extra service fees, and the Camping shelter may be set up if desired. After the event, packaging and cleaning are much easier with this camping gear. This has a significant price impact.
Additionally, the prices are influenced by the caterers, furnishings, and other factors. The Camping shelter is cheaper due to its lovely design and professional appearance. These are often one-time purchases because of their adaptability, enabling them to be used anytime and everywhere. 
As a result, they're a dirt-cheap marketing tool that may be reused in new and inventive ways. Use a Camping shade at your office or family gatherings now that you know how useful it is for advertising your company.
Versatile:
Camping gear is very versatile and offers a wide range of choices, with no compromises in terms of colours, themes, backdrops, and so on. Like a white canvas, the camping shelter can be handled and constructed in any way. 
There are many themes, colours, flooring, and windows to select from. You may have a clean, fresh, and contemporary look no matter what you select. Furthermore, conventional arrangements may result in people attending the incorrect event. With the Camping shelter, which is distinctive and exclusive, you can prevent this mistake.
Ideal for Large Gatherings: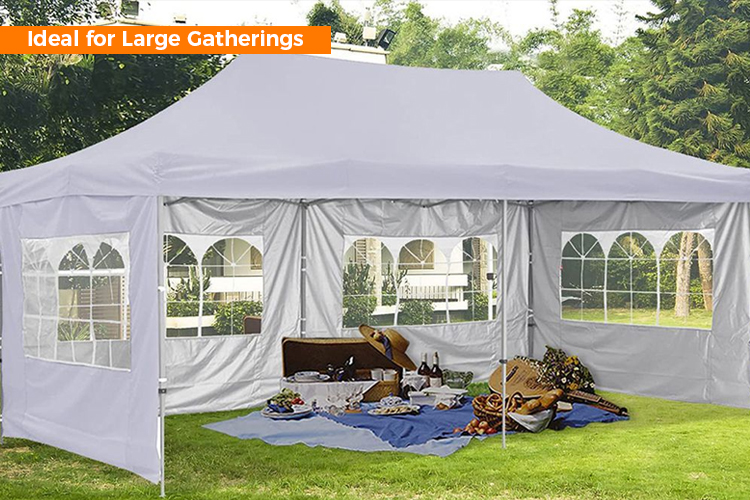 When planning a large event, such as an exhibition or conference, it can be not easy to locate specific locations. Camping gear is the finest solution in this area since it is available nearly anywhere. The size of the Camping shelter may be affected by the number of visitors. And the amount of people you can invite isn't limited since this Camping gear can accommodate as many as you desire. 
Depending on the nature of your event, you may want to create something unique and eye-catching, or you may want to keep the design professional and intelligent. A big event may be organized considerably more easily in a Camping shelter.
Using Afterpay to Make Purchases (Buy Now Pay Later)
Finally, you have access to a large number of Camping shelters, where you can choose Camping shelter for Outdoor activities at Camping Swag Online. You may buy your preferred goods from the online shop with AfterPay. You're also not allowed to leave home. It is practical.
Subscribe our Newsletter
Subscribe our newsletter for get notification about information discount.