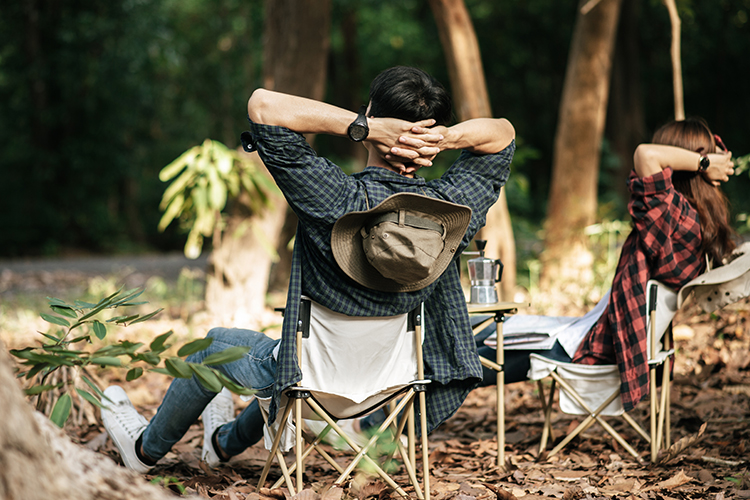 Buy the Best Camping Chairs for you
Comfortable, useful, and portable foldable camping chairs are required for any camping vacation with family and friends. Camping is a terrific way to connect with friends and family while exploring the world around you.
You'll want to make sure you've got everything you'll need for a good time. Camping chairs are an essential part of your outdoor camping equipment. The majority of folding camp chairs are designed to be readily transported indoors or outdoors. It's critical to choose the right foldable chair for your camping gear needs based on your destination and other considerations.
Folding Camp Chairs Have a Lot of Benefits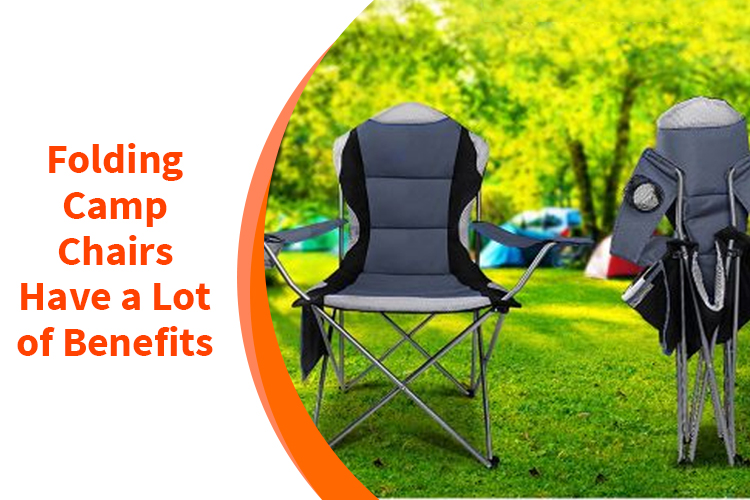 Different Characteristics
Folding camping chairs come with a variety of characteristics that cater to the needs of the user. Cup holders, side tables, and leg rests are available on some seats. Whatever your level of comfort, folding camping chairs are available to meet your demands.
Size
Adult and child folding camp chair are available in a variety of sizes. Before you buy, make sure the chair's design is in good shape and that it is made of long-lasting, high-quality materials.
Resistance to the elements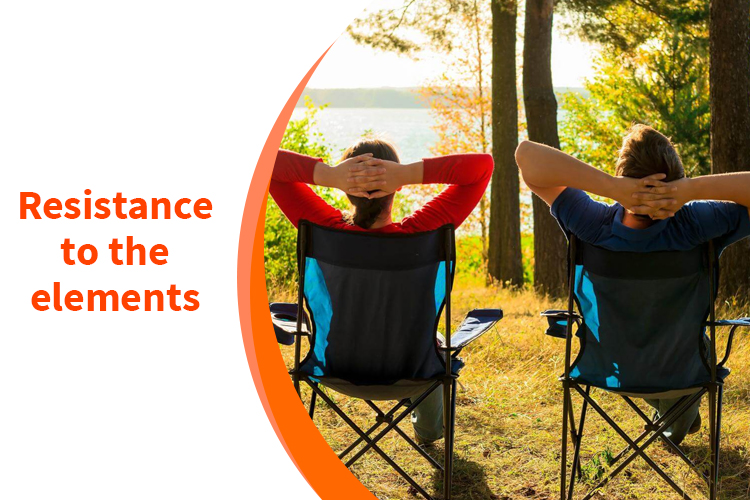 Because they are used outside, most camping chairs are designed to be weather resistant. In addition, the seats are simple to clean and maintain. A folding chair is usually light and easy to transport on your adventures.
Solid
This product appeals to the majority of buyers due to its features and design. They're designed to be a sturdy folding chair that may be used both indoors and out, depending on your needs.
Folding chair comes in a variety of styles, features, characteristics, and colours. It depends entirely on what you're looking for. Most also include back support for your convenience.
For long-term durability, some camping chairs are made of heavy-duty wood or steel. Plastic, linen, metal, or wood are used to make the seat. In addition, stainless steel and other synthetic elements make the chair ideal for outdoor use.
Convenience Overall
A folding chair is popular for taking a break. They were designed to provide spine support. They were also designed with a soft material back support.
They may be folded flat and compact when not in use.
Camping chairs that fold are particularly light.
Folding Camp chair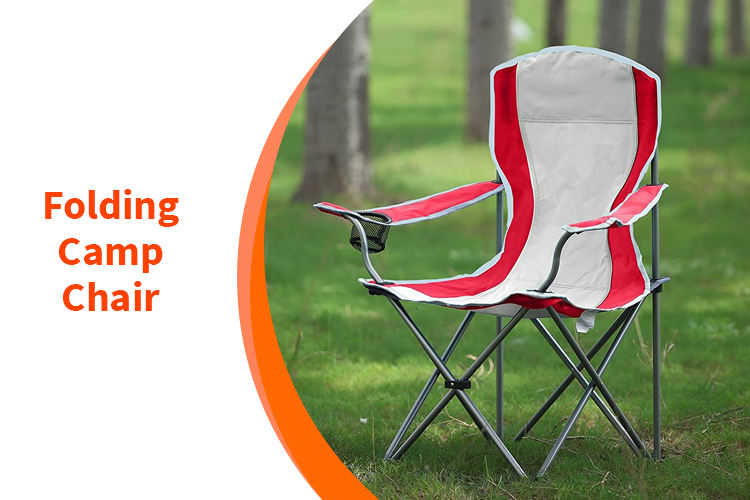 A folding camp chair is ideal for camping, beach visits, hiking experiences, and any other outdoor activity that necessitates the use of seats. They have features that most ordinary foldable chairs don't have. Most chair types have pockets and pouches where you may store your essentials and other items. All high-quality foldable camping chairs are constructed of top-quality aluminium and stainless steel, making them sturdy, long-lasting, and rust-resistant. When choosing a folding chair, make sure to look at the weight capacities as well as whether or not the chair is collapsible and packable.
Factors to consider for Folding Camp Chair
Quality
The first question to consider is if you're a frequent camping or a first-time or festival camper. There's nothing wrong with buying affordable camping chairs if you don't camp very often or are just trying it out. Just keep in mind that they will last less than more pricey models.
Space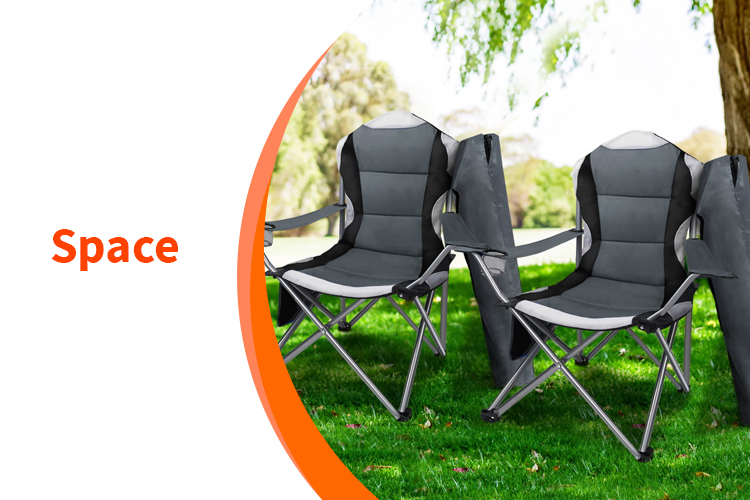 Consider how you'll transport and store your chair before deciding on a style. Most camping chairs fold up and store easily in their carry bags, so you should have no trouble selecting one that meets your needs. 
Camping chairs come in a variety of shapes and folding methods in camping gear, but if you're struggling to squeeze the whole family in a small car or heading off on your next adventure in your tear drop caravan, a compact cloth chair rather than a huge lounger is the way to go.
Use and Style
The next thing to think about is how you'll use your chairs. Are you planning to eat at a camp table? Do you wish to read your book while lying down? Or do you want to spend your days relaxing and sunbathing?
Living Large
To be fair, not to put too fine a point on it, but some of us are bigger than others. If you have a larger frame, seek XL or oversize chairs that provide you with the extra space you require and make sure to verify the declared weight limitations before purchasing. Nothing is more humiliating than hearing the material rip as you settle into your seat, and nothing is more amusing (for everyone else) than standing up to find your tiny chair still attached to you.
Cost
You're going to be sitting in your chair for a long time. After all, it's your vacation, and you're supposed to unwind. There's no need to go overboard, but a little extra money can mean more comfort and happiness during your precious vacation time.
Sit on it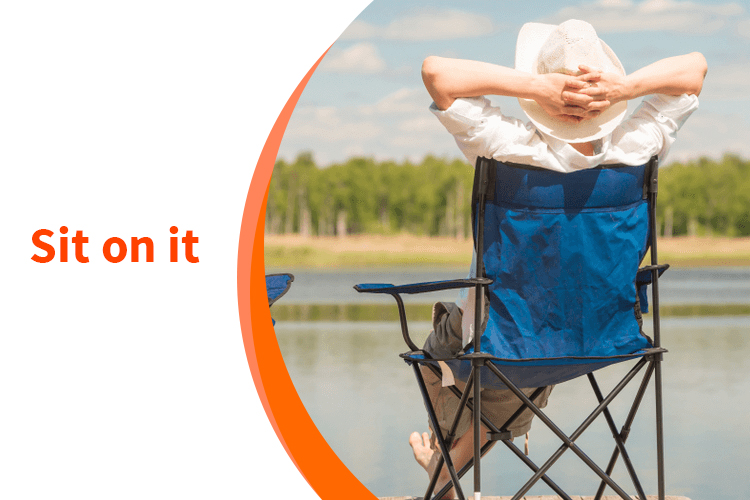 Would you purchase a sofa or suite without actually sitting in it? If you can go to a real camping gear store and try out a variety of seats before you buy, that would be ideal. This also allows you to check for features like ease of folding and assembly, as well as child-friendly locks and catches, which you may not be able to discern from a brochure or website. 
That's all there is to it. You'll be OK if you keep these six points in mind when shopping for camping chairs. Then you can focus on planning your next camping vacation with your camping gear, which will be more comfortable and fun.
Buy Folding Camp Chair from Camping Swag Online
Camping chairs are the most demanding item for any traveller who loves camping here and there. Wherever you go somewhere, you need to sit comfortably and enjoy the scene. Or to take a rest, and this is the responsibility of Camping Swag Online to provide the best quality camping chairs to the customer from the category of camping gear at reasonable prices!
Subscribe our Newsletter
Subscribe our newsletter for get notification about information discount.