Universal Car Roof Rack Aluminium Cross Bars Adjustable 126cm Silver Upgraded
Hurry Up, Limited Stock available !
Buy & Get 10% Cashback 910 Reward points Worth $9.1
Free To
Join Now
to collect Reward Points.
Estimated Dispatch*: Leaves warehouse in 1-2 business days
FREE delivery*: In Sydney Metro, Melbourne Metro and Brisbane Metro

Offers
Interest Free EMI
Multiple Buy Now Pay Later Options – Your Budget, Your Way
7 Offers
10% Cashback Awaits
Shop & Earn: 10% Cashback as Store Credit, Every Time!
Description
Wherever you want to go, whatever you want to bring, our Car Roof Rack is an extremely necessary piece to extend a car's load-ability. Featuring a universal fitting design with an upgraded holder and an adjustable fitting width to fit raised roof rails up to 126cm (maximum fitting width) apart and minimum 20mm gaps between roof and rail, the rack is compatible with most medium-sized cars, SUVs, utes and canopies on the market. Also, it is worth mentioning its sturdy construction, made from aircraft-grade aluminium alloy which offers reliable and long-lasting performance. The specially engineered T-slot channel allows easy installation of roof rack accessories, with enhanced strength and low air resistance. With a load capacity of up to 90kg and a specialised anti-theft security locking system with two independent keys included, this aerodynamic roof rack is ideal for long road trips and off-road adventure.
Note: This product is primarily designed to work with longitudinal mounts and raised rails with a gap of a minimum of 20mm between roof and rails.
Not recommended for installing on rain gutters, integrated or solid roof rails.
Please check dimensions carefully before purchase.
Features
Aircraft-grade aluminium construction
Anti-rust/corrosion
Strong and sturdy
Anti-theft security locking system – 2 keys included
Elliptical shape to minimise wind resistance
Adjustable width to fit various vehicles' roof rails
Suitable for most medium-sized cars, SUVs, utes and canopies with raised roof rails up to 126cm (maximum fitting width)
Easy installation
Specifications:
Material: Aircraft-grade aluminium and plastic
Loading capacity: Up to 90kg
Maximum fitting width: 1260mm
Dimensions: 139cm x 5cm x 10.8cm
Net weight: 3.65kg
Colour: Silver
Assembly required: Yes
Number of packages: 1
Package Content
Car Roof Rack 1260mm x 2
Mounting Holder x4
End cap x 4 (1 set)
Key x2
Allen Key x1
User Manual x 1
This product comes with 1 year warranty.
HR22-DZ-16540, HR22-DZ-16544
Wizpay Discount Promotion – Australia
A reference in these terms and conditions to 'Wizpay', 'we' or 'us' is a reference to Valute Pty Limited ABN 57 621 695 725.
Sign up for Wizpay and spend the qualifying minimum spend listed below on your first transaction at any retailer accepting Wizpay using your Wizpay Account and use the selected promotion code to get the discount specified below apply to your first purchase ("Offer").
– Qualifying Minimum Spend ("Minimum Spend"): $20
– Discount Applied to First Purchase ("Discount"): $10
This Offer is only available between 12:01 AM (AEST) Wednesday 1 December 2021 and 11:59 PM (AEST) Saturday 15 January 2022 ("Offer Period").
To be eligible to receive this offer you must during the Offer Period:
– be a first-time Wizpay customer; and
– spend $20 AUD or more on your first purchase using Wizpay at any retailer accepting Wizpay and;
– use the promotion code at the checkout.
The $10 discount will be applied to your purchase order form which the promotion code was entered.
The aggregate benefit available under this 'Offer' is $10 per customer. (i.e. you can only redeem this Offer once).
This Offer is subject to your Wizpay account (used to participate in the Offer) remaining open and being kept in good standing for the duration of the Offer Period and until the final payment for the purchase has been received.
Any discount applied to your Wizpay purchase will result in a reduction of the amount you owe to Wizpay with the discount applied evenly across all 4 installments for that purchase.
The offer is not transferable or exchangeable or redeemable for cash.
Should any transaction be canceled, refunded, or varied in any manner, the discount will be adjusted in accordance with the cancellation, refund, or variation at our sole discretion, acting reasonably.
If at any time Wizpay reasonably believes that you are engaging in this promotion through fraudulent, deceptive, or dishonest actions or means, or you violate these, or your Wizpay Account terms and conditions, we reserve the right at our absolute discretion to block the release of any credit, reverse any discount from your Wizpay purchase, or cancel or block your participation in the promotion and we have no obligation to provide reasons to you for our decision.
All purchases are subject to Wizpay's credit approval criteria. We may decline your application for credit at our sole discretion. Where we decline your purchase, you will not receive the Offer.
This promotion ends on Saturday 15 January 2022 at 23:59 (AEST). All purchases must be received and codes entered by Saturday 15 January 2022 at 23:59 (AEST) to receive the Offer.
This offer is only available to residents of Australia.
All information is correct as at 22 November 2021 and is subject to change.
Wizpay may at our discretion cancel, terminate, modify or suspend this promotion at any time.
Any decision concerning the promotion is at the sole discretion of Wizpay and no correspondence will be entered into.
This promotion cannot be used in conjunction with any other promotion or offer from Wizpay or its related bodies corporate.
Failure by us to enforce any of our rights under these terms and conditions does not constitute a waiver of those rights.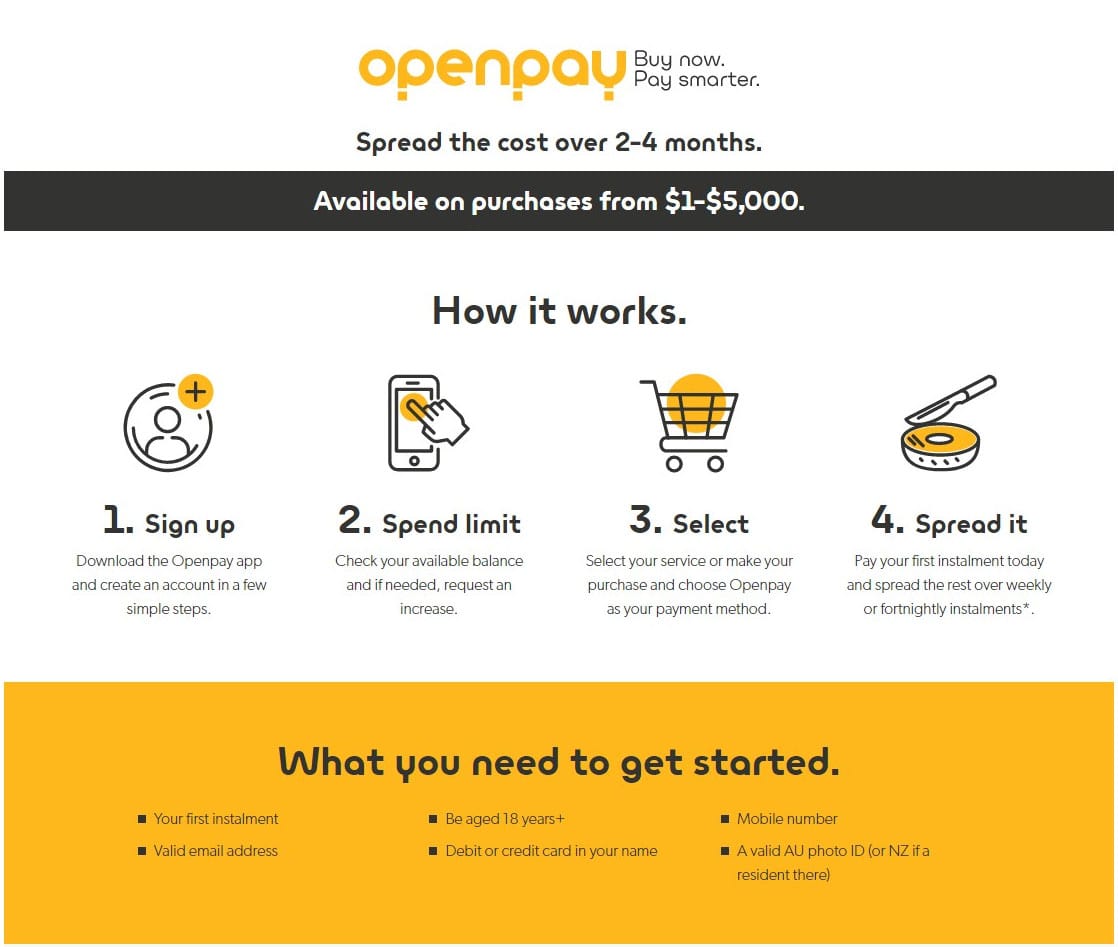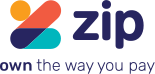 Want it
Create your account in
moments and select
Zip at checkout

Get it
We pay the store,
you get the goods,
nothing to pay today

Own it
Choose how you
pay us back over time,
interest free

Reusable account
We give you one account with one monthly statement, no matter how many times you shop

Interest free
No interest, hidden fees or
upfront payments

Flexible payments
Choose repayments that suit your lifestyle – weekly, fortnightly
or monthly
We own easy
We only charge a $6 monthly account fee when you have an outstanding account balance.
If you pay off your balance by the due date, we'll waive the fee.
That's it. Easy.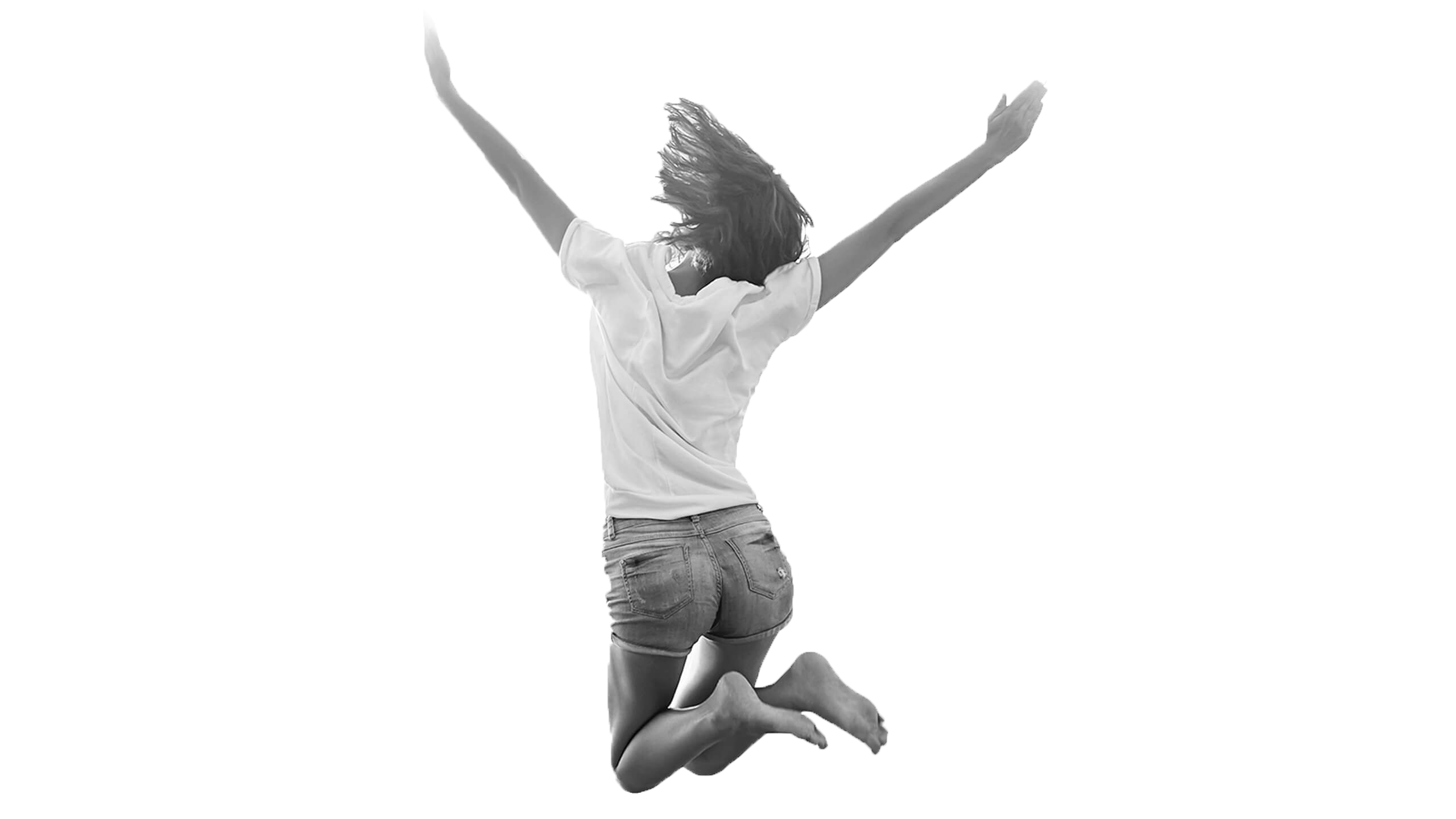 FAQs
What is Zip Pay?

Zip Pay is a reusable account of up to $1000 that lets you shop now and pay later. No upfront payments and interest free always. Make as many purchases as you like up to your account limit, then set up flexible repayments to suit your lifestyle. Easy as.

How does it work?

Apply in moments and get approved for up to $1000 on the spot. Once approved, start shopping online and instore, wherever you see Zip at checkout. That's it – your purchase is all yours, with nothing to pay today. Interest free always.

How do repayments work?

Your first payment won't be due until the end of next month. When you open your account, we'll set up a monthly payment of $40 (or less if the amount you owe is under $40). This will come from your linked debit card on the last day of each month and run until your purchases are paid off.

Finally, if there's nothing owing on your account, there's nothing to pay. Your account simply remains active until you're ready to make a purchase.

Am I eligible for Zip Pay?

To be eligible to apply for a Zip Pay account, you need to:
Be an Australian citizen or permanent resident
Be at least 18 years of age
Have a valid Facebook or PayPal account, in your own name
Have a valid debit card, in your own name
Have not declared bankruptcy or insolvency
What are the fees?

Zip Pay is 100% interest free, always. There's a $6 monthly account fee, this monthly fee is waived if your closing balance is paid by the due date. No balance no fee. And you'll pay nothing upfront – there are no setup fees and no hidden charges.
If you don't meet your minimum monthly repayment, a $5 late fee may apply. That's it.

How do refunds work?

Start by speaking to the retailer – if they agree, they will process the refunded amount which will appear back in your Zip account. If a refund puts your Zip account in credit, you can contact us to have the amount refunded to your bank account instead. Or, simply use it for your next purchase.
Zip is an Australian ASX listed company.

Pay over 8 weeks with four easy installments with Afterpay! You can pay with Afterpay on any order up to $1000 and spread the cost over four equal payments from your credit or debit card. (Limit of $800 for debit card accounts)
The best part is you don't have to make full payment before your item arrives! Your order will be approved instantly, and if the items are in stock, they will ship the next day. Then you can enjoy your new product and let Afterpay help you organise your payment schedule.
If it's your first time with Afterpay, your first payment will be made at the time of purchase. If you've used Afterpay before, your first payment will be made 14 days after purchase.
Simply select 'Afterpay' as your payment method in the checkout and follow the prompts. No hidden fees and no lengthy application!
Term and Conditions | Privacy Policy
Transactions are processed through Afterpay's payment gateway.

How
it
works
Step 1
Choose LatitudePay at checkout
Look for LatitudePay in the online checkout or shopping cart. It won't cost you any extra – just select it as your payment option.
Step 2
Sign up for LatitudePay
First time you sign up you'll need to grab your ID (for example, an Australian Driver's Licence or Passport), plus your Visa or Mastercard for the weekly payments. It's easy and takes about two minutes. Next time you just log in.
Step 3
Real time approval
If approved, you're good to go… just like that. Pay 10% upfront (or more if you prefer) and the rest over 9 weekly payments. Go forth and shop.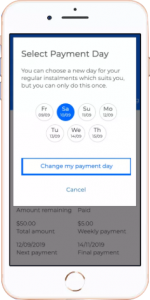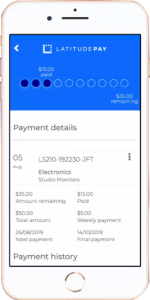 LayBuy | The Smart Way To Pay

How It Works:
Simply select Pay by LayBuy at checkout.
Returning customers only need to confirm the order to complete the purchase.
New customers can sign up at checkout and start using LayBuy today.
Your order is processed immediately and your payment schedule is established.
Only a sixth is due today and the rest is split over 5 weekly automatic payments on the day of the original purchase.
For further details and FAQ's about LayBuy please visit their website here.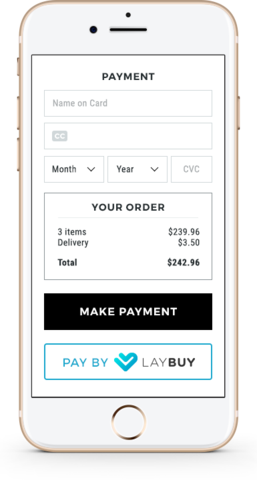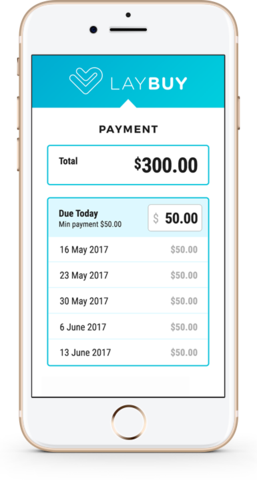 Product Code :
DZ-CAR-RFBAR-7888-135-SI